Welcome to InventorHaus Inc.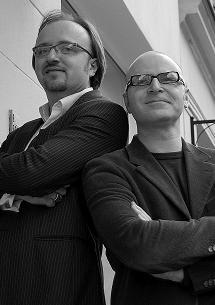 We are a dedicated invention marketing and consulting company possessing a unique advantage over other related firms: we are the only marketer who can guarantee to place your finished product into a store.
At our Erfinderladen "Inventor Shops" in Berlin, Germany, and Salzburg, Austria, your product can be viewed and bought by consumers and you can receive real market research rather than hypothetical projections.
In addition to guaranteeing market placement for your invention, InventorHaus, Inc. offers a full range of services to help inventors bring their ideas into reality. From project planning and management to prototype construction, InventorHaus, Inc. supports you through each step of the inventing process.
The road to market success is difficult. Only a very small percentage of patented ideas turn into market hits. We strive to change this fact by helping you get your idea out there on the shelf, instead of it staying on the drawing board.
With InventorHaus, Inc. you can bring your invention to the marketplace.
Best regards,
Marijan Jordan & Gerhard Muthenthaler
Founders and Owners of InventorHaus, Inc.